Welcome to TemperedWala.com, your number one source for all things related to protective and decorative materials for mobile phones. We're dedicated to giving you the very best of tempered glass, Flexi glass, TPU Back, Camera Glass, and Protective layering for all models of mobiles in India, with a focus on the highest quality checks, value pricing and ready stocks.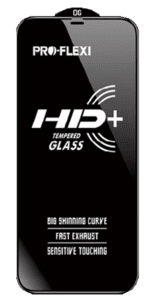 Founded in 2012 by Shalender Khanna, TemperedWala has come a long way from its beginnings in Karol Bagh, Delhi. When I first started, my passion for the highest quality products at value pricing drove me to quit my day job, do tons of research and invest in a supply chain so that TemperedWala can offer you "the world's most advanced and latest technological product range in tempered glass". 
We now serve customers all over North and North-east India starting from Jammu and Kashmir, Himachal Pradesh, Rajasthan, Punjab, Uttar Pradesh, Uttrakhand, Maharashtra, Bihar, Jharkhand, Chattisgarh, West Bengal, Odisha, Sikkim, Meghalaya, Arunachal Pradesh, Assam, Nagaland, Manipur and Mizoram and are thrilled that we're able to turn our passion into temperedwala.
 
Temperedwala and our parent company 'Rising Star' have empowered and energised more than 5000 retailers in a short span of 10 years. Do reach out to us to be market leaders in the tempered glass industry.
I hope you enjoy our tempered glass as much as we enjoy offering them to you. If you have any questions or comments about our tempered glasses, contact us and we will revert back immediately.